Designer / Researcher / Writer / Maker / Mentor
I'm a Charleston-based user experience designer and product researcher.
I currently balance a day job as a Sr. UX Manager with my own user experience design business, including consulting and coaching/mentoring (for companies and career-seekers).
At my job, I'm a people mentor, practice coach, and workflow/process guider. I currently lead a cross-functional UX team, and empower them to push boundaries, find and solve user problems, and do things in new and different ways. I coach and guide, help groom and prioritize stories, and ensure all work meets the definition of done in an agile workflow.
As an individual contributor, I'm experienced in research design and execution, as well as research ops (think: participant recruitment, documentation and data storage, note taking), and have rotated through various positions in the UX realm, including content strategist/content designer, visual designer, interaction designer, UX architect, and of course, researcher. I've led process improvement and change management related to UX and product strategy workflows both as a manager and as an individual contributor.
In my consulting business, I help companies build and execute UX and research processes, practices, and projects. I occasionally take on user interface and visual design freelance projects.
And lastly, I also mentor current and aspiring UX professionals looking to break in to or advance the field or update their resume or portfolio to get them the job they want. I do this via RookieUp, Springboard, and my own company. I was a course contributor in the research section for Springboard's newly launched (October 2018) UX Design Career Track.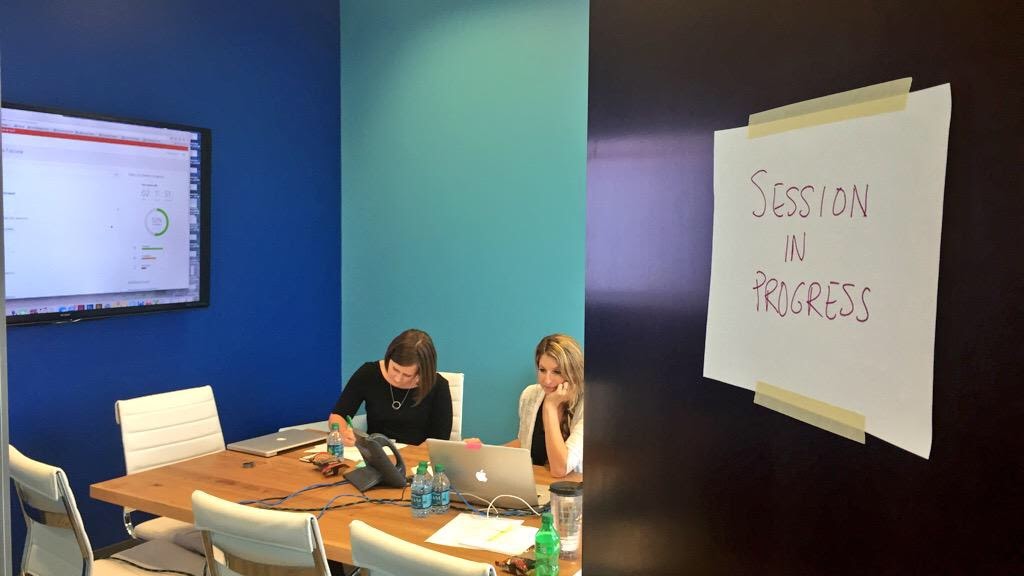 Conducting a Usability Study
How I got here
I've spent the past 15+ years on a "career rotation" of sorts - working in the various areas that make up UX: interface/web/graphic design, user research and testing, content strategy and information architecture, branding, and copywriting, plus creative direction and marketing including social media and email. And I've got an MFA in merchandising, which helped refine my design, product, and research skills.
I gleaned my UX experience from a wide range of industries and companies, including global distribution, manufacturing, tech (enterprise SaaS and consumer), and ecommerce, and in startups, agencies, small business, mid-sized companies, and Fortune 100s. I've been part of large UX teams in corporate environments and established UX teams and processes, and I've been a UX team of one.
Which brings us to now — I work remotely, manage a global team, and freelance with companies all over the world. And I love it. While remote work definitely has its challenges, the benefits far outweigh those. No buzzing fluorescent lights for me (although I am in the market for a new chandelier).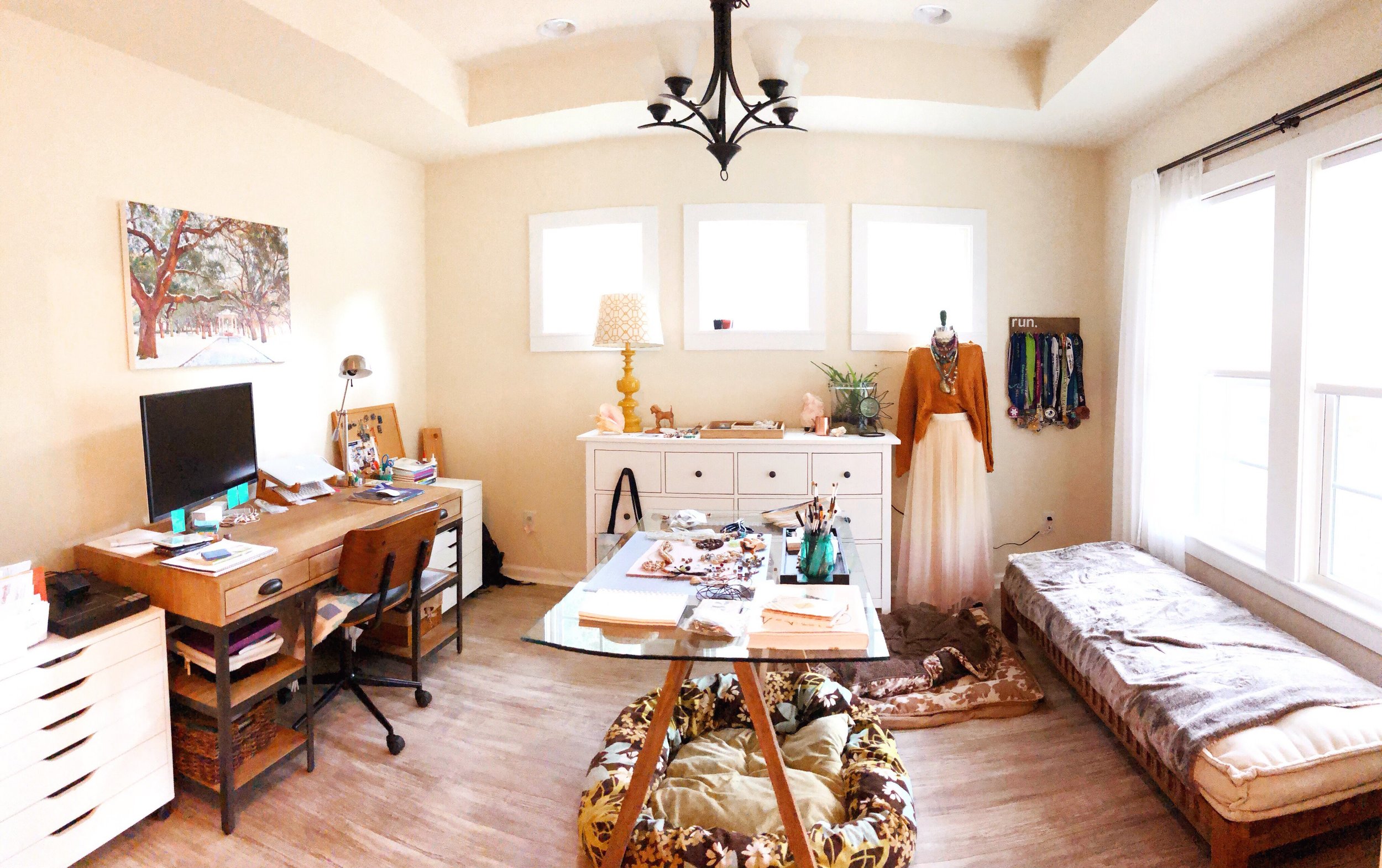 The room where
it happens -
my home office
What I'm passionate about
While I've done all of those things, my real area of passion in the UX realm is product research - specifically, finding creative, applied research approaches and mixing research methods to understand people, their behavior, their feelings, and their lives. I particularly enjoy ethnography, whether in-person or thinking creatively to conduct remote studies. I also use my creative writing and visual design skills to create useful, interesting research artifacts, as well as landing pages, websites, or prototypes for use in research studies.
My love of research stems from my love of learning and curiosity. I never stopped being the kid who asked "why" and wanted to know more. There is never enough knowledge for me. In fact, I'm currently debating my next educational steps - a second graduate degree, this time an MS in human factors or an MA in industrial design, or maybe a certificate in ethnography, or maybe all of the above? So many options.
In my spare time and other fun facts…
When I'm not helping companies learn about people, solve problems and build products, you can find me doing other things I love: running, blogging, reading, standup paddleboarding, crafting, creating art, designing jewelry, taking classes, or hanging out at the beach.
I'm an Enneagram Type 7 (and there's a (very accurate) song about that), a Myers-Briggs ENFP, and according to Adobe's My Creative Type quiz, I'm a Visionary.
My many hobbies & interests
TL;DR —
I'm an experienced UX designer, researcher, and strategist, and I love what I do. I especially love research. And I juggle a lot of projects and hobbies on the side.